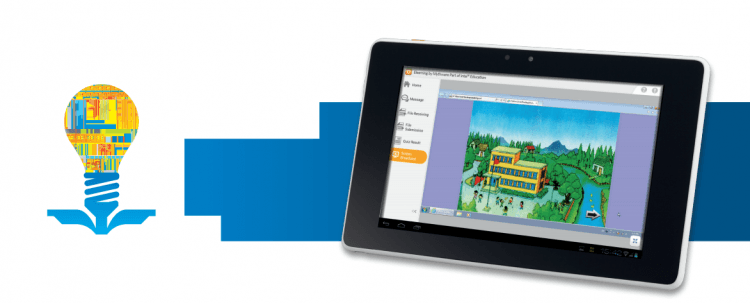 The 10" Intel Education Tablet features a 1.6GHz Atom Z2460 processor with 1GB RAM, 16 GB of storage and a 1280 x 800 TFT LCD display. It also brings more than 6.5 hours of battery life and stylus support. The 7" version runs on an Atom Z2420, the same processor seen in lower end tablets from companies like Asus. According to Intel, the device provides more than 7.8 hours of battery life, has 8GB of storage and boasts a display resolution of 1024 x 600. 
The Intel Educational Tablets come bundled with apps like Kno Interactive eReader, Intel Education Lab Camera by Intellisense, My Notes Keeper and PASCO's SPARKvue science along with applications specifically for teachers, art applications and educational video content. 
"The Intel Education Tablet's mutli-touch display and e-Reader software enable students to access rich online content. Ultra-portability allows them to take the device to the field to capture data with the built-in camera and analyze it with the Intel Education Software,"
Product Source: Intel® Education Tablets